20 February – 22 April 2016
The Bill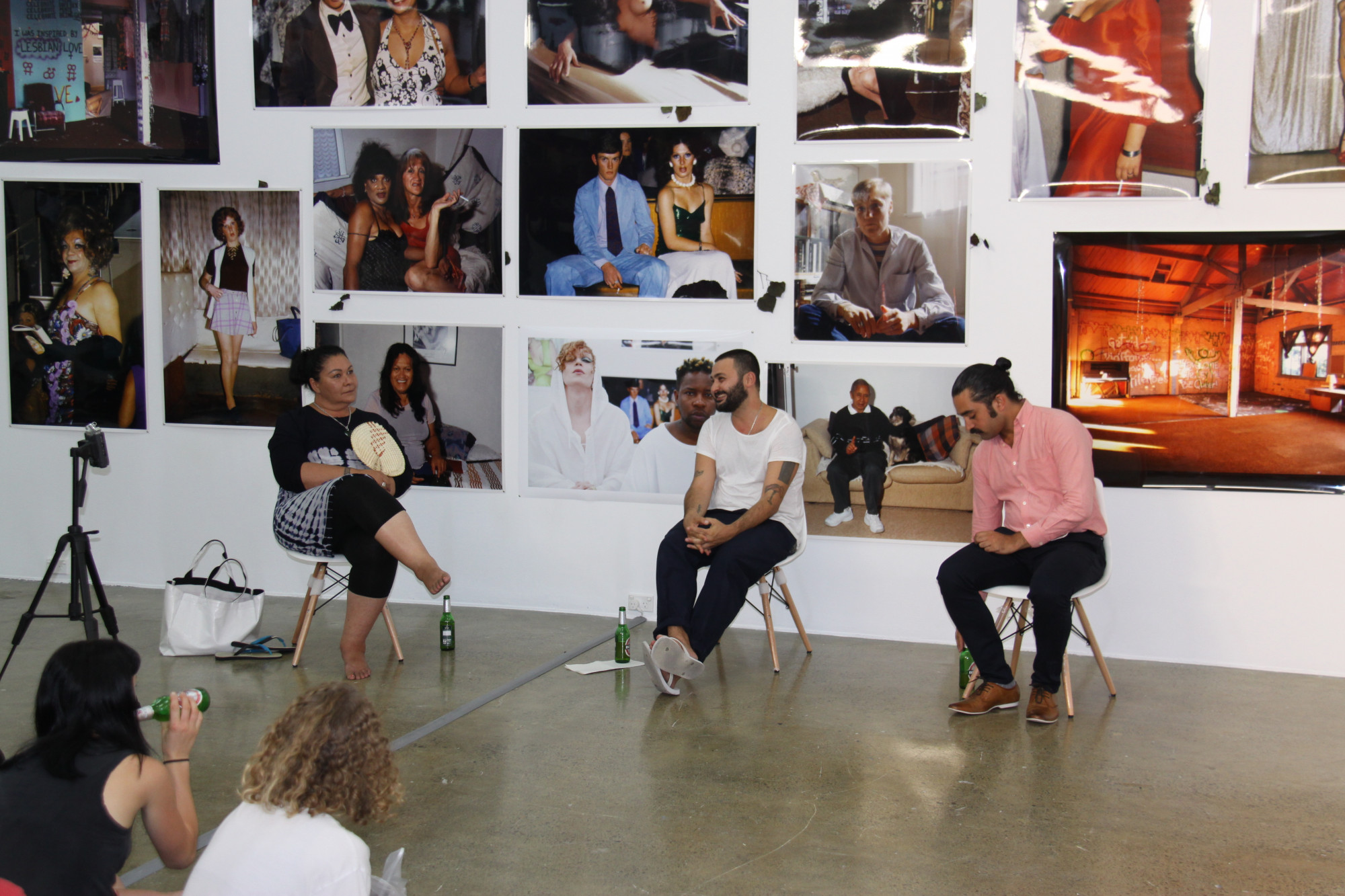 The Bill
Fiona Clark
For Fantastic Carmen
20 February - 5 March 2016
For Collective Unconscious Group Show
12 March - 22 April 2016
Billy Apple®
Amy Blinkhorne
Black Cracker and GFS
Teghan Burt and George Rump
Léuli Eshraghi
Tom of Finland®
Alicia Frankovich
Nan Goldin
Nilbar Güreş
Dale Harding
Samuel Hodge
Lonnie Hutchinson
Paul Johns
William E. Jones
Yuki Kihara
Grant Lingard
Alex Monteith
Ngā Taonga Sound & Vision
Catherine Opie
Emily Roysdon
Aykan Safoğlu
Ava Seymour
Jennifer Katherine Shields
Jaimee Stockman-Young
Zackary Steiner-Fox
Brian Tennessee Claflin
Wolfgang Tillmans
In 1986 gay sex was decriminalised in Aotearoa. To mark the 30th anniversary of the Homosexual Law Reform, Artspace Aotearoa presents The Bill. The group exhibition brings together artists who were born into a legal system where LGBT identities were illegitimate, and who, throughout their careers have witnessed changes that are part of an on-going global transformation.
The Bill aims to generate new perspectives on the history of queer identity in Aotearoa.
The Bill has been possible, real and beautiful, and realised without any limits to our imagination through the encouragement, inspiration, involvement, lending, production, support and feedback of our key collaborators, discussion partners and friends:
Fiona Clark, Paul Johns, Peter Robinson, Marry Morrison, Michael Lett and Samuel Holloway, Michael Lett Gallery, John McCormack and Starkwhite Gallery, Alex Monteith and Sarah Munro, Fiona Moorhead and Auckland Art Gallery, Michael Rade and SomoS, Milani Gallery, Wolfgang Tillmans Studio, Linda Tyler and University of Auckland, Karen Black, Hamish Sawyer, Sebastian Goldspink and Alaska Projects of Sydney, VAR Programme, Christchurch Art Gallery, Sharon Stanton, Matthew Marks Gallery, Galerie Martin Janda, Hazel and Tony Petrie, The Lesbian and Gay Archives of New Zealand (LAGANZ), Paula Booker, Gareth Watkins and Ngā Taonga Sound & Vision, Tom of Finland Foundation, Reuben Paterson, Art Gallery of New South Wales.
Misal Adnan Yıldız acknowledges the spiritual presence and guidance of Boysan Yakar (1984-2015). He dedicates the research process and curatorial labour towards The Bill to Yakar who devoted his life to the LGBTQIA organisations and community in Turkey.